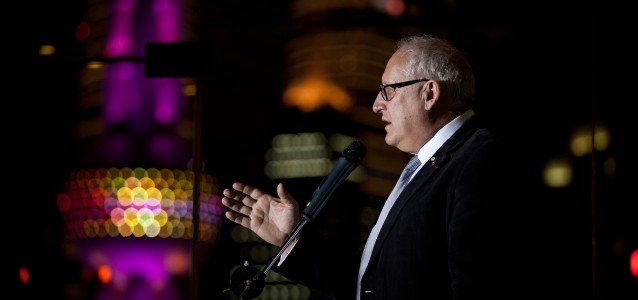 Off to Shanghai to give several talks there (including at the Chenshan Botanical Garden and the East China Normal University), Bernard met with KLB Group associates and their guests at a wonderful evening event, and took them on a World Tour of his expeditions. An evening marked by motivation, leadership and good spirits!
KLB Group organised another enthralling conference in Montréal, in the company of Bernard Voyer. This was an evening filled with teachings, a brief account can be read here. It will help to you in the implementation of your finest projects!
You will find below the video of the event in Shanghai and click here to see the video of Montreal's lecture.