This is the world's highest active volcano. Fumes from some fumaroles rise from its crater, surrounded by glaciers.
The climb takes plenty of technique and equipment: ropes, ice axes, crampons… The route across the glacier is particularly interesting, with many crevasses and abrupt ups and downs. The summit lies above the first layer of cloud.
It takes some serious acclimatization before undertaking this expedition. The climbing is done mostly at night, to avoid the mid-day heat, for it softens the snow and can provoke avalanches, as well as weakening the snow bridges across crevasses. Cotopaxi is an active volcano that can come alive at any time with tremendous eruptions.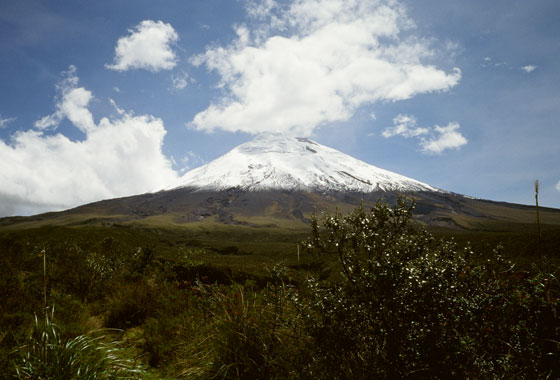 Cotopaxi, with its characteristic volcano shape, dominates the valley.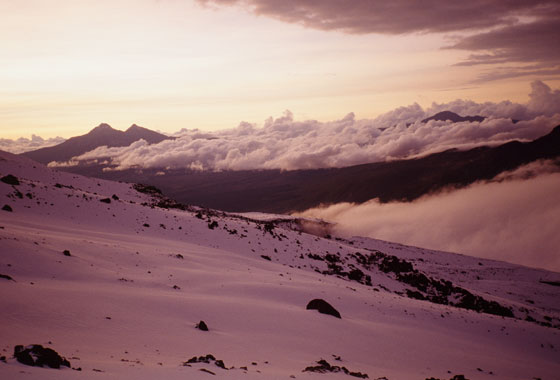 Base camp, at nightfall.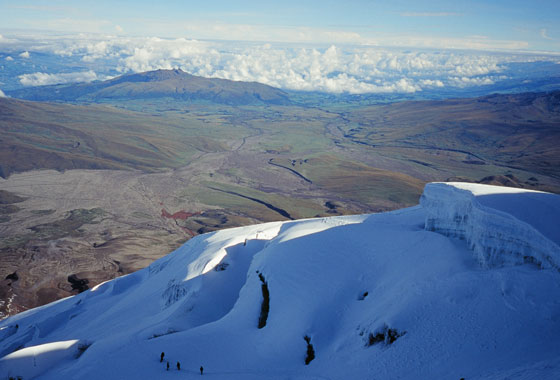 We are so tiny amid the seracs and crevasses …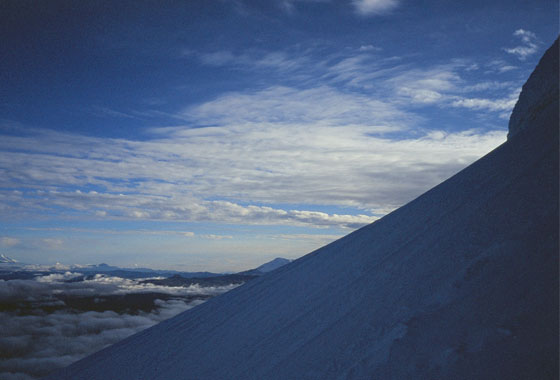 It's getting steeper.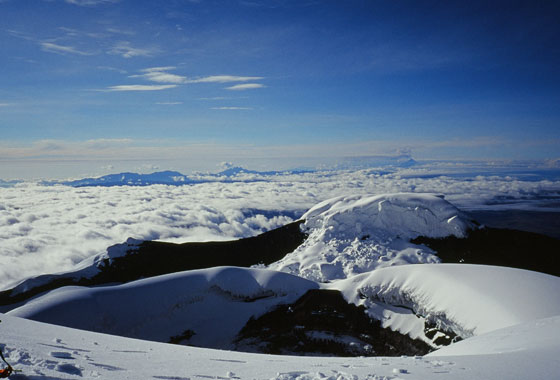 The crater, the summit, we're there!