The highest point in Canada, Mount Logan is located far, far from the city, in the heart of totally wild nature that belongs to the grizzly, eagle, wolf and their companions.
The Cessna threads its way between the peaks. What a spectacle! So many beautiful slopes, sharp cliffs, winding glaciers, so many possibilities!
An endless, splendid glacier guides us upward and upward, then through steep terrain crisscrossed by crevasses, and finally to the highest peaks. One of these crevasses will remain forever etched in our memories!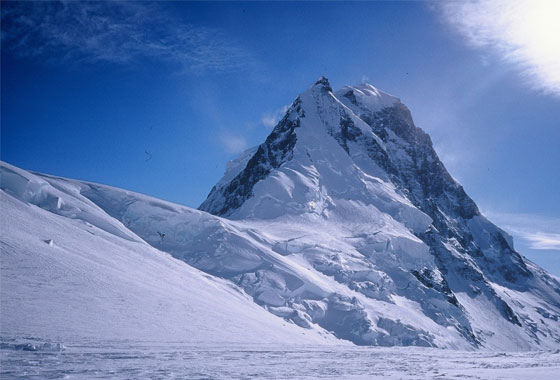 The long and spectacular ascent of the glacier.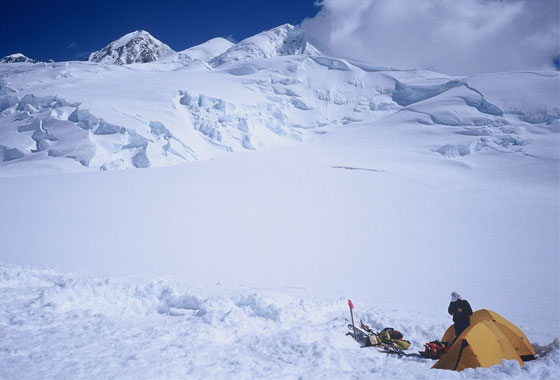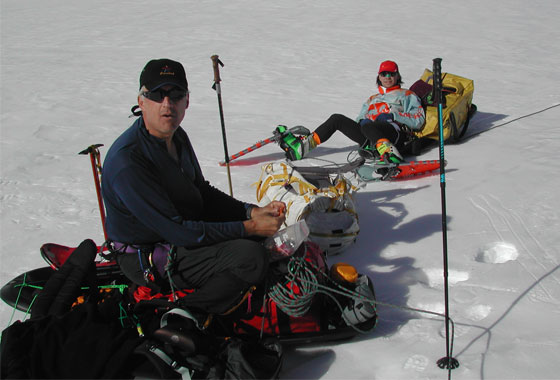 Surrounded by many summits, with the sun beating down.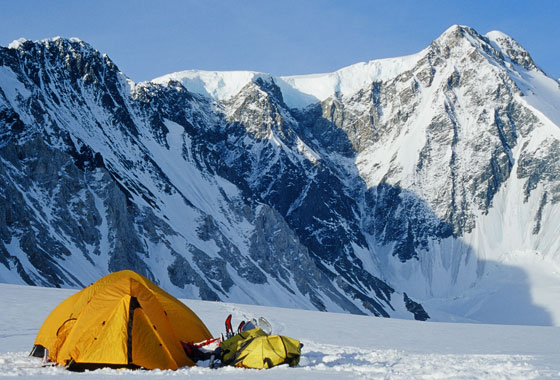 Can you imagine a more beautiful campsite?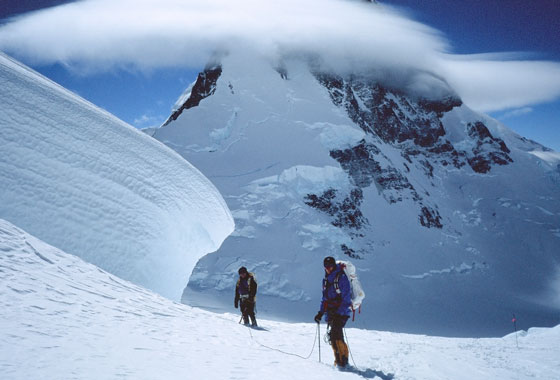 Higher and higher.