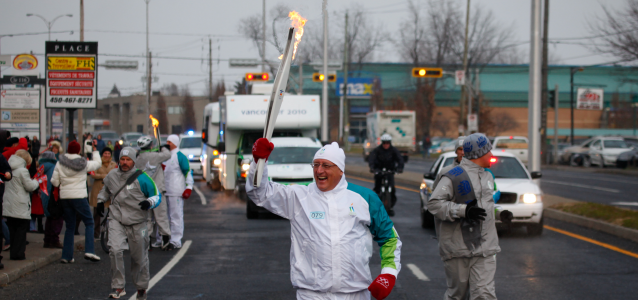 Bernard has been a torchbearer December 7th, 2009 at 3:12 pm at Beloeil on Laurier Blvd.
The Olympic torch travelled by land, air and water and visited more than 1,000 Canadian communities.
Bernard has been chosen, among Canadian figures, to carry the torch on a segment of its 106-days journey across Canada.. The Olympic Cauldron has been lighted in Vancouver February 12th, 2010 to open the beginning of Vancouver 2010 Olympic Winter Games.