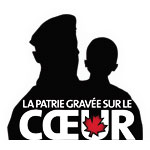 Continuing the tradition and success of the 2012 True Patriot Love Expedition – Himalayas, the 2014 Expedition offered the ultimate Canadian challenge.
Twelve wounded yet determined soldiers has been paired with courageous business leaders for this epic journey to the Arctic Circle. Together, they skied through some of the most demanding conditions to reach the Magnetic North Pole. As a team, they overcame past injuries and current mental and physical challenges to achieve their goal.
Working together, they moved each participating soldier forward on his or her road to recovery, while raising awareness of the needs of Canadian veterans and their families.
For more information: truepatriotlove.com, and to follow the next expeditions: truepatriotlove.com/expeditions
[cycloneslider id="pole-nord-magnetique-2014″]