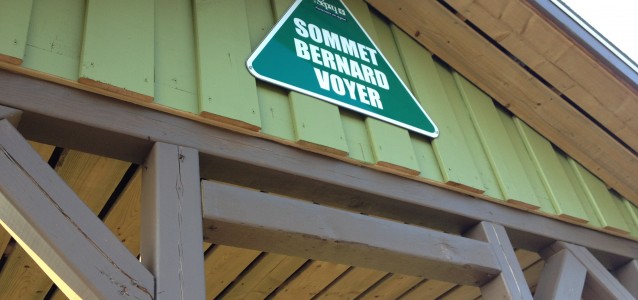 The celebrations of the 50th anniversary of Rimouski's faunistic reserve was an occasion to pay a resonant/vibrant tribute to Bernard Voyer, native of this area.
The highest summit of the reserve has henceforth the name of "Mount Bernard-Voyer ". It was with a strong emotion that the explorer-speaker attended the inauguration of the gazebo, built on top of the mountain.
In 2015,  the "Explorateur trail"was inaugurated. Throughout the way one can discover Bernard Voyer's great expeditions and ascents.