After climbing a volcano, Maïpo (5 100m), Bernard reached the summit of Aconcagua on January 20, 1997. He was accompanied by the famous French climber Lucien Bérardini, who was the first to succeed in climbing the mountain by the south face, over 45 years ago. In honour of this expedition, the base camp on the south side has been named Plaza Francia. During this expedition, Nathalie climbed to camp II, at 6 000m.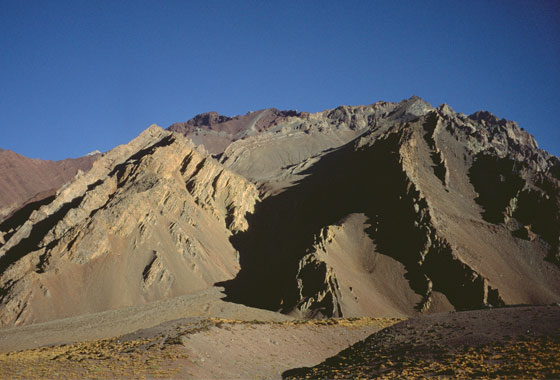 The multi-hued slopes make for an interesting approach.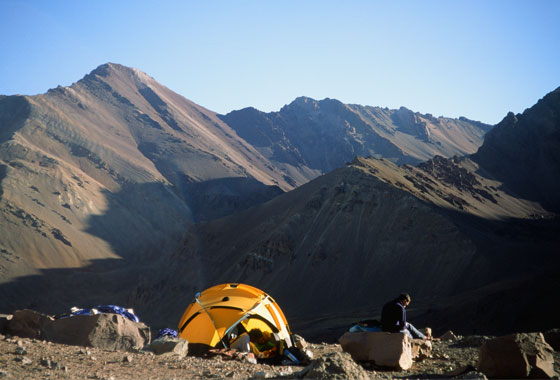 Stopping (for the night) on our way to base camp.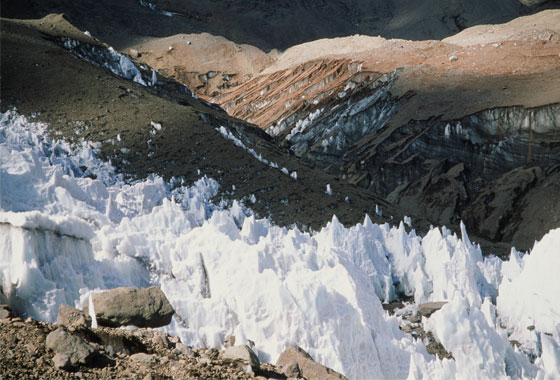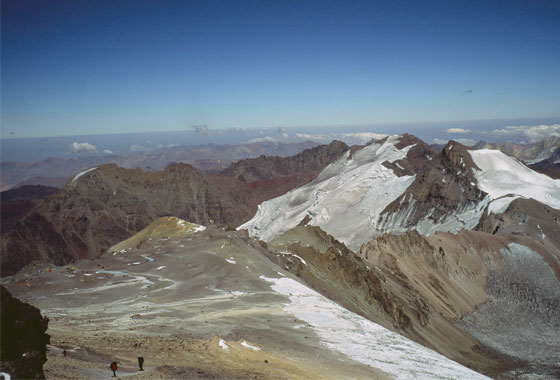 At around 5000 m.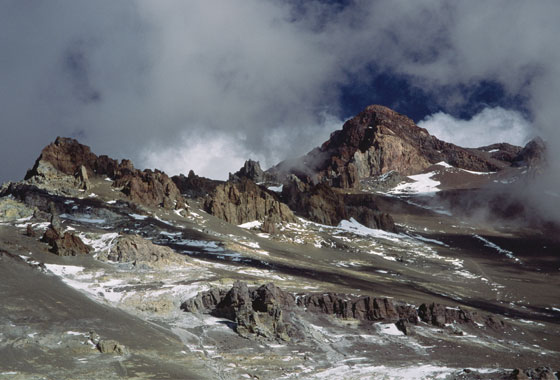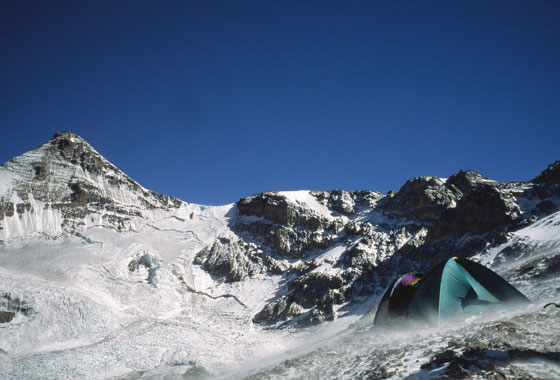 Blue sky and strong gusts.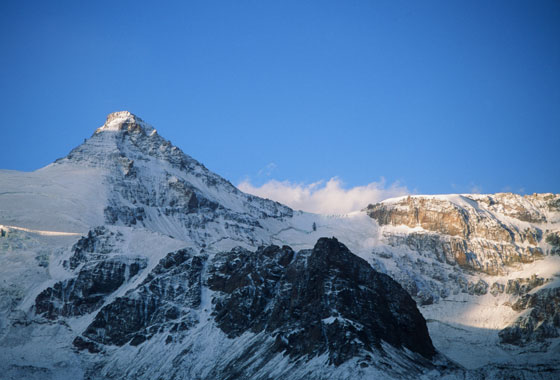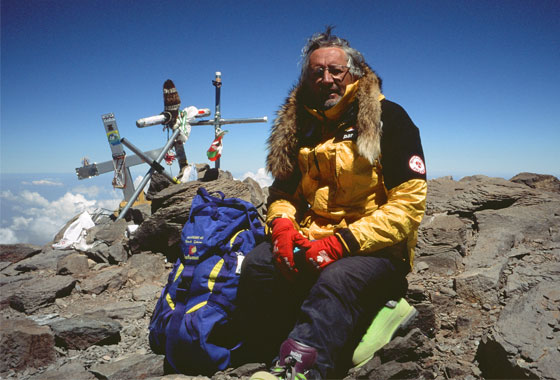 The highest peak in the Americas (6 959m), Aconcagua dominates the Andes. It is located in Argentina, 12km from the Chilean border. Its south face is considered one of the major mountain faces in the world. The normal route taken by Bernard has no glaciers; some névés, steep slopes of unstable pebbles, its capricious weather and its altitude are the main difficulties.
The summit is wide and flat. Since Aconcagua is located in the southern hemisphere (32°40'S), the best season for climbing it is January. The mountain's easy and accessible approach often leads people to underestimate its difficulty. It must be remembered, nevertheless, that high-altitude mountain climbing always calls for experience, good preparation and great mental discipline.