THE GEORGE RIVER- 1980
In 1980, Bernard suggested to some friends that they canoe down the George River in Quebec's Far North. His paddling partner would be none other than Thierry Pétry. After crossing Baffin Island together two years earlier, now they would canoe 700km from Schefferville to Kangigsualujjuaq. The rushing rapids on the De Pas and George Rivers satisfied their taste for adventure… for the time being.
ROMAINE RIVER – 1991
250 kilometres by canoe down the magnificent Romaine River. Ever since his teens, Bernard has been canoeing hundreds of kilometres every summer, finding in this pastime much of the excitement he needs. The float plane left the team out in the wilderness, and the trip began. In fact, the adventure turned out to be even more exciting than expected, given the exceptional clouds of mosquitoes and the fact that one of the crew members cracked two ribs. Nonetheless, the canoes made it down to the mouth of the river, at the Gulf of St. Lawrence, as planned.
RUPERT RIVER – 1998
In 1998, taking two canoes, Bernard and his son Yoann set out from Lake Megouez down the Rupert River, through the northern forests around James Bay. The waters changed from interminable white water to long, slow-flowing sections resembling some huge river winding to the sea. Delightful sandy beaches offered welcome rest stops. Black bears and pike for supper were part of daily life. Bernard says that the Rupert River is one of the most beautiful bodies of water he knows.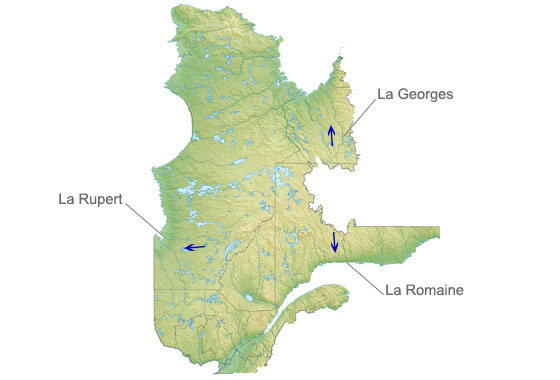 Three great rivers, flowing in three different directions.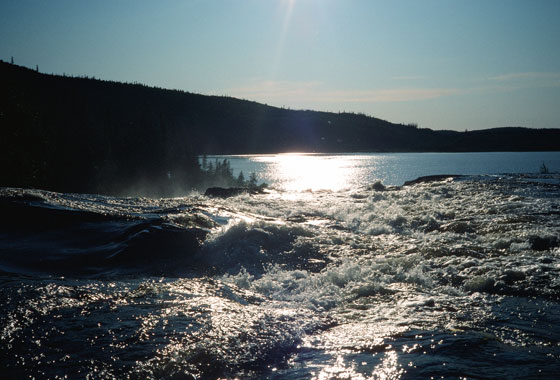 The Rupert River, so huge, like a river flowing to the sea …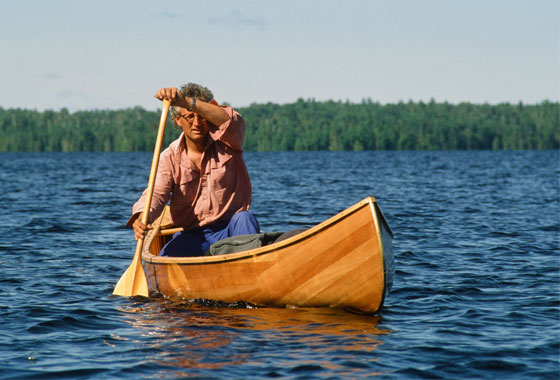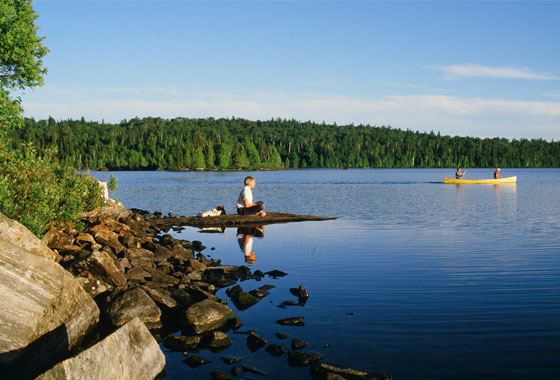 La Vérendrye park and its hundreds of lakes and rivers.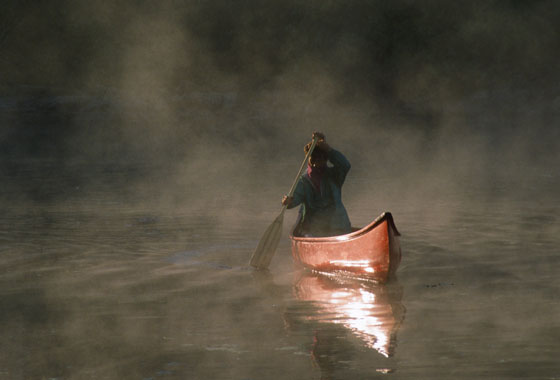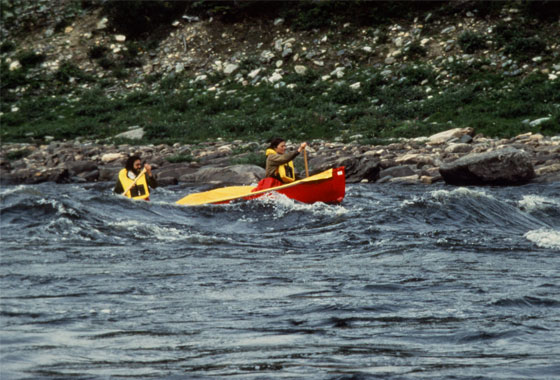 Action on the George River!