Kilimanjaro, the roof of Africa, at 5 895m. Who has never heard of the snows of Kilimanjaro? Back in high school, one of Bernard's teachers taught him that Kilimanjaro is the mountain with the greatest variety of plant life between its base and its summit. That was enough to spark his curiosity, and Bernard and Nathalie travelled there in December 1998. The mountain is located in Tanzania, and climbers set out on their expedition from the midst of the jungle.
Vines, giant ferns, apes, humidity, verdant greenery all give way to shrubs and grasses one thousand metres higher. Then the vegetation turns to alpine flowers and lichens, in an increasingly rocky landscape.
Higher still, glaciers surround the summit off in the distance. Their goal was to set up their tent in a crater at 5 700m, near a glacier, so as to reach the summit in time to see the sun rise over the African plain. They took the most difficult route, leading them day after day toward the crater. The last leg of the climb was in the middle of the night and, alone with two African companions, they admired the sunrise on December 21, 1998.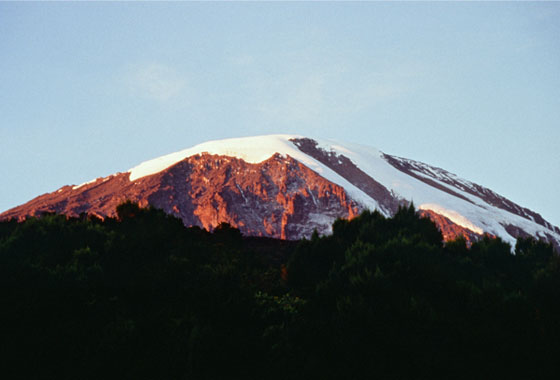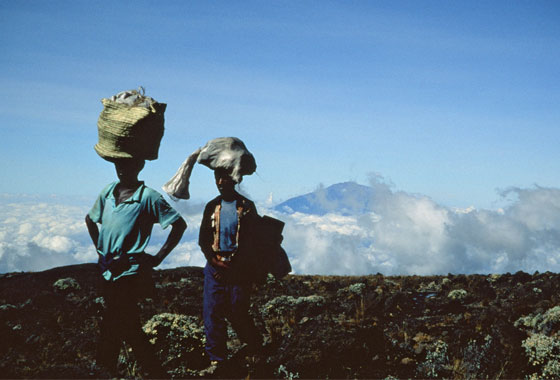 Porters carry loads on their heads.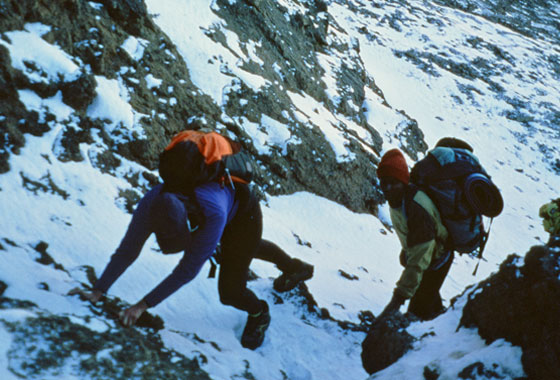 Our route presents some difficulties.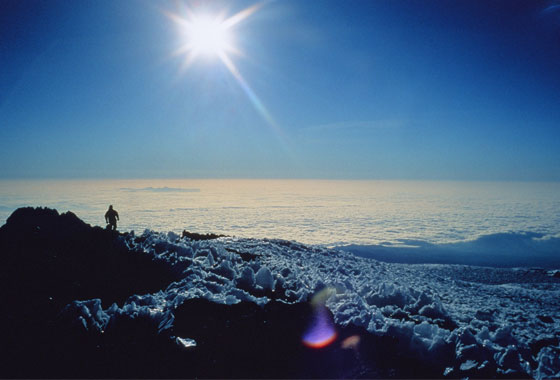 Reaching the summit in time to catch the sunrise makes it all worthwhile!