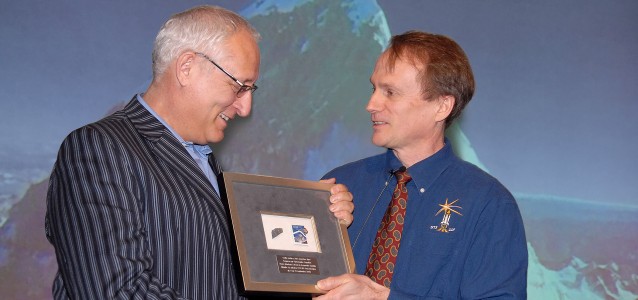 The pebble from the summit of Mount Everest has made it back to Earth.
On April 17, astronaut Steve MacLean gave the pebble back to its owner, explorer Bernard Voyer.
Mr. MacLean took this precious rock with him on NASA space mission STS-115, in the fall of 2006. The pebble made 186 orbits around the Earth, at an altitude of 354.4 km, travelling a total distance of 7,797,200 km.
The pebble was part of the astronaut's official flying kit.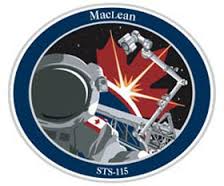 On November 12, 2002, at the Canadian Museum of Nature in Ottawa, Bernard gave astronaut Steve MacLean the Canada Post stamp depicting Mount Everest, along with this precious stone that he picked up on the roof of the world on May 5, 1999. Bernard says it was an honour for him:
"When the Himalayan mountain chain was formed, this pebble was at the bottom of the ocean. If over the millennia it managed to rise 8,850 metres to reach the highest point on our planet, it certainly deserved to go even higher."