Bernard was the first Canadian to cross the biggest ice cap in the Northern Hemisphere on skis. Greenland is the best training ground for an expedition to the Antarctic.
They set off from Isortoq, a little village on the east coast of Greenland, and followed the glacier upwards for several days, to a plateau over 2 500m high.
Three very experienced skiers, Thierry Pétry, Benoît Roy and Bernard, battled high winds, crevasses and sasturgis, pulling 100kg loads.
They crossed the Arctic Circle and arrived 23 days later on terra firma, at the foot of a glacier, very dangerous and crisscrossed with crevasses. Their great solitary adventure finally took them all the way to Kangerdlugssuaq.
As soon as they returned, Thierry and Bernard began looking southward… and undertook the last phase in their preparations for their Antarctic expedition.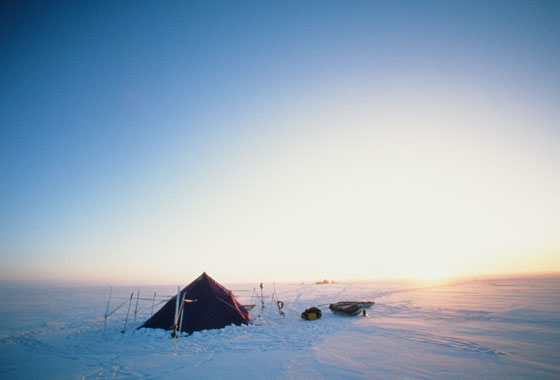 Very far and very cold on the inlandsis.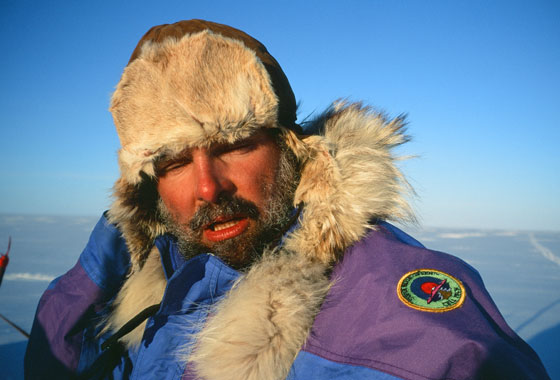 Thierry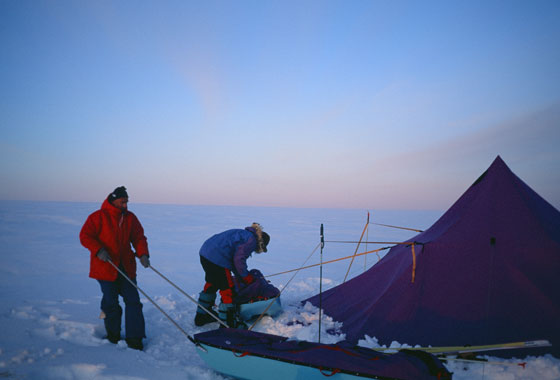 Preparing for the night.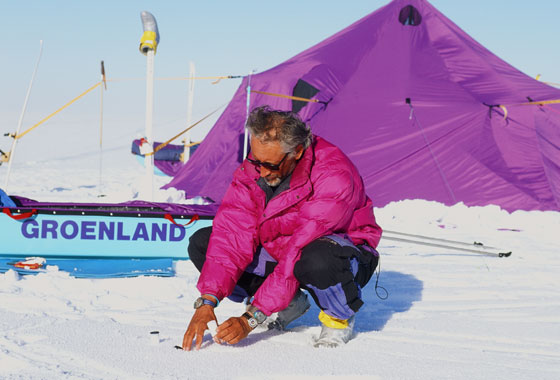 Collecting snow for scientific research.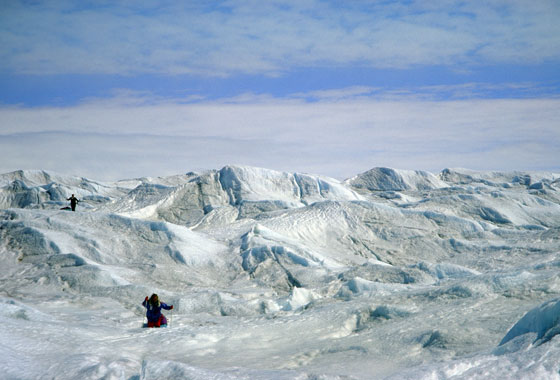 The Greenland shoreline is chaotic, interminable and exhausting.